Did your new year get off to a good start ? From our side, we're grateful that our salons have been able to remain open and we are happy to continue serving you safely – with staff using protective barrier methods and clients offered additional protective equipment.
So don't hesitate to make an appointment !
And remember, our on-line boutique remains open and at your disposal.
As the saying goes, « you reap what you sow » and we have so many seeds (of ideas) just waiting to germinate and spring to life. We're working hard to ensure that this year, new flowers will bloom, emerging even from the hard ground of these difficult times. Our seeds carry the wonderful DNA of daring, creativity, excellence, openness, solidarity and pleasure. So they are certain to produce beautiful flowers, regardless of the terrain. We'll water them with laughther, enthusiasm, conviction and friendship. And we'll whisper to them with gentle voices saying, « grow little seeds and bulbs, grow ! »  And we know that one day soon, they will emerge and help bring color and positive change to our lives.
The tone for the start of this new year is set. We have our heads in the clouds but our feet stand solidly on the ground. And we want to take the chance to clear up one misunderstanding….
… At Tribus Urbaines, we welcome ALL kinds of textured hair, without exception – curly, kinky, frizzy and afro – worn by both women and men. This includes hair worn in weaves, extensions, wigs, straightened or in dreadlocks. Because ALL hair needs the right care, cut and styling, and ALL hair benefits from pampering and enhanced care.
So spread the word ! Tribus Urbains treats, cuts and styles ALL kinds and styles of textured hair. However, and this is important, we don't practice chemical straightening and don't use extensions or wigs.
To emphasize our message of inclusiveness, as soon as the health situation allows, we will organize a photo shoot session to produce a new collection of more inclusive photos featuring men, boys, dreadlocks and all the other types of curly hair styles that our existing clients already wear and that we love to help care for. If you want to be one of the models for our photo shoot this spring (fingers crossed), send us an email (info@tribusurbaines.com) with a photo, letting us know if you are available in Lausanne or Geneva (or both). We promise you, it's a really cool experience and together we will laugh a lot, really, A LOT!
In the meantime, our blog continues to be active with new, more inclusive posts appearing all the time, so let's keep in touch !
Kisses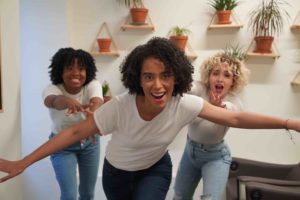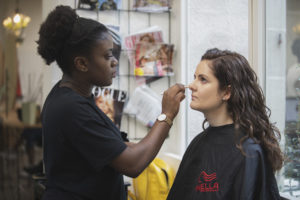 Ces articles pourraient aussi vous intéresser