Professional trainings
at Tribus Urbaines: because curly hair deserves special care!
Every year, Tribus Urbaines holds a one month hairdressing training dedicated exclusively to textured hair, i.e. wavy, curly frizzy, and kinky.
The training is given by a talented and experienced hairstylist, Nancy Falaise, from Montreal. It consists of four modules delivered over 1 month, in french, at the Tribus Urbaines salon in Geneva, Switzerland.
Participants are free to participate in either the entire block of four modules or in a selection of individual modules. Courses are limited to no more than five participants and priority is given to certified professional hairstylists.
The next training session will take place in September 2020. The price is  3'500 CHF for the entire block or 1'000 CHF per module.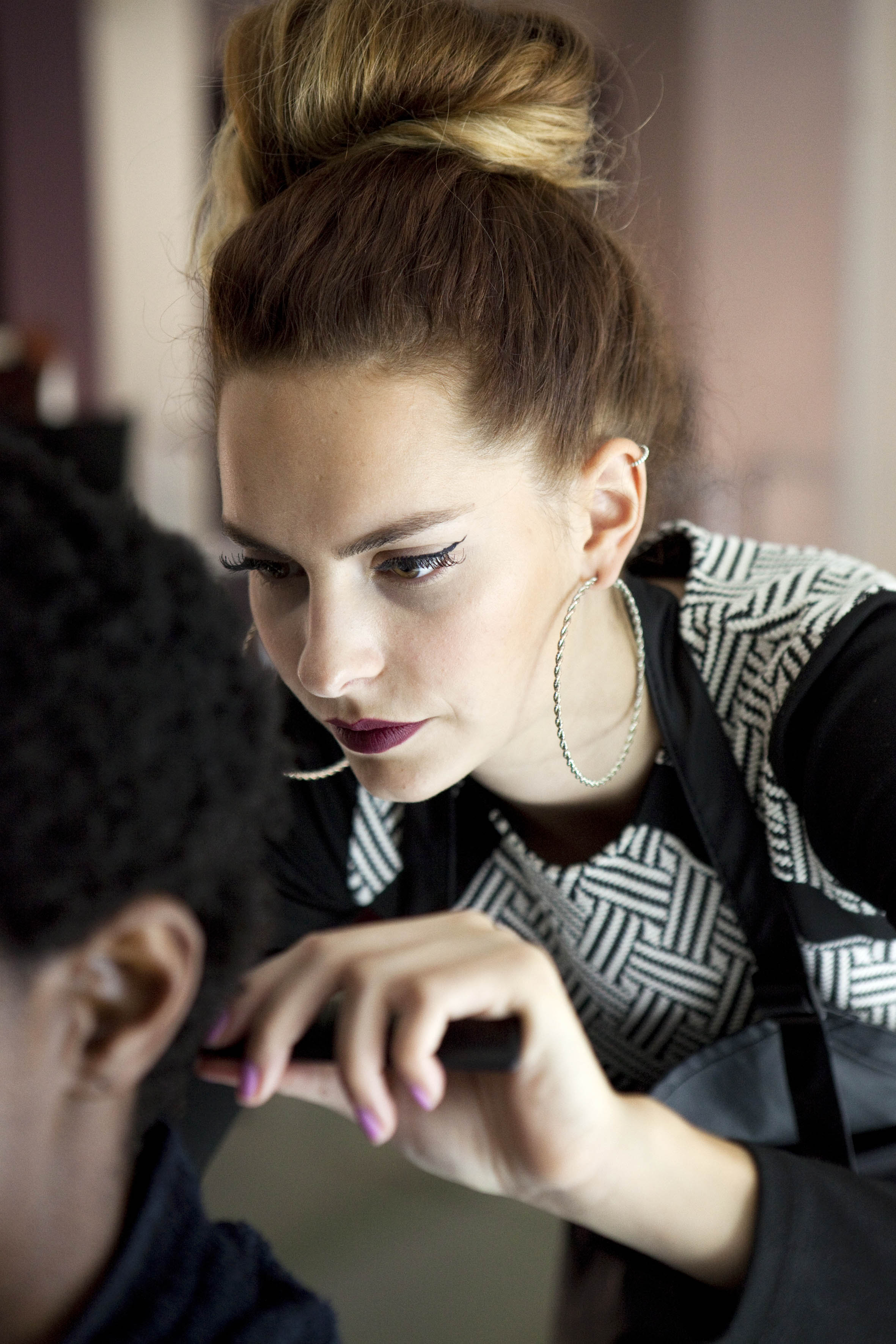 Sabrina has over 10 years' professional experience in hairdressing. She is passionate about textured hair.
The Tribus Urbaines Training Manager has developed expertise in all types of textured hair through training (notably with Canadian Nancy Falaise), working with the textures of the many curly, frizzy and Afro customers she styles at Tribus Urbaines, and testing all the information gleaned from the web on different textures.
The experience of the curly heads who parade at Tribus Urbaines, her own, that of her colleagues, her expertise and her training prompted her to train as an adult educator to better pass on the knowledge and techniques she had acquired.
Her desire to spread knowledge and professionalism in textured hair care led her to create and develop a training section within Tribus Urbaines.
Today, Sabrina is happy and proud to pass on the knowledge and techniques developed by Tribus Urbaines to all hairdressing professionals.
"You can sign up for the entire course or for individual modules.
Please specify your preferences at the time of registration
"
1- Hair Care
Learn how to evaluate the condition of someone's hair and its care needs.
Learn basic hair care techniques, including shampooing, detangling and hydrating.
Learn about the kind of products (including oils and gels) that should be used for different hair textures depending on the condition of the hair .
2a- Curl defining techniques
Learn different curl defining/shaping techniques.
Learn how to adapt different cul defining techniques to a variety of textured hair.
2b- Hair colouring
Learn about the most suitable colouring techniques for textured hair.
Learn how to do hair shading (ombré).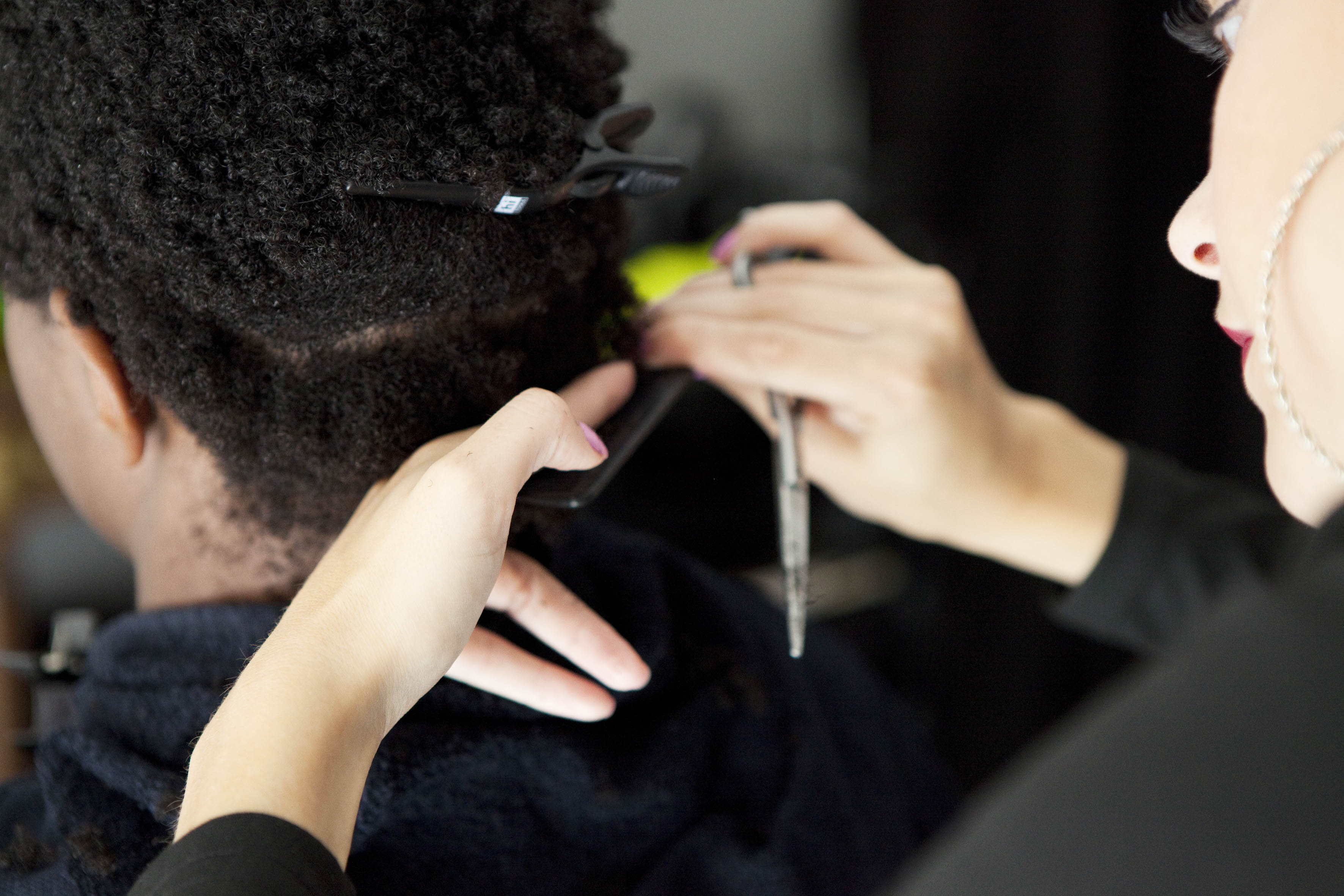 3- Haircut
Learn wet and/or dry cutting techniques.
Learn how to combine both hair cutting methods in order to adapt to individual hair textures and attain good results.
4- Hairstyling and brushing
Learn how to use twists in styling buns.
Learn how to make use of curlers during hair transitions, for example, during hair regrowth, and/or recovery from chemical straighteners or repetitive high-temperature brushing treatments.
Learn how to brush textured hair as well as soften hair with brushes equipped with flat irons to obtain a soft, silky, flowing look.
The calendar can still be modified until August 14th.
In September 2020, the Geneva Tribus Urbaines hair salon  will be open 6 days a week, from Monday to Saturday. Customers who make an appointment with a hairdresser participating in the training session will benefit from discounted services in exchange for hair modelling.
The schedule is as follows :
9 am – 5:30 pm with a 1 hour lunch break at noon.
14 to  17 September 2020: Hair care
21 to 25 September 2020 : Defining curls and hair colouring
28 September to 2nd October 2020: Haircutting
5 to 9 October 2020: Hairstyling, blow drying and silk pressing.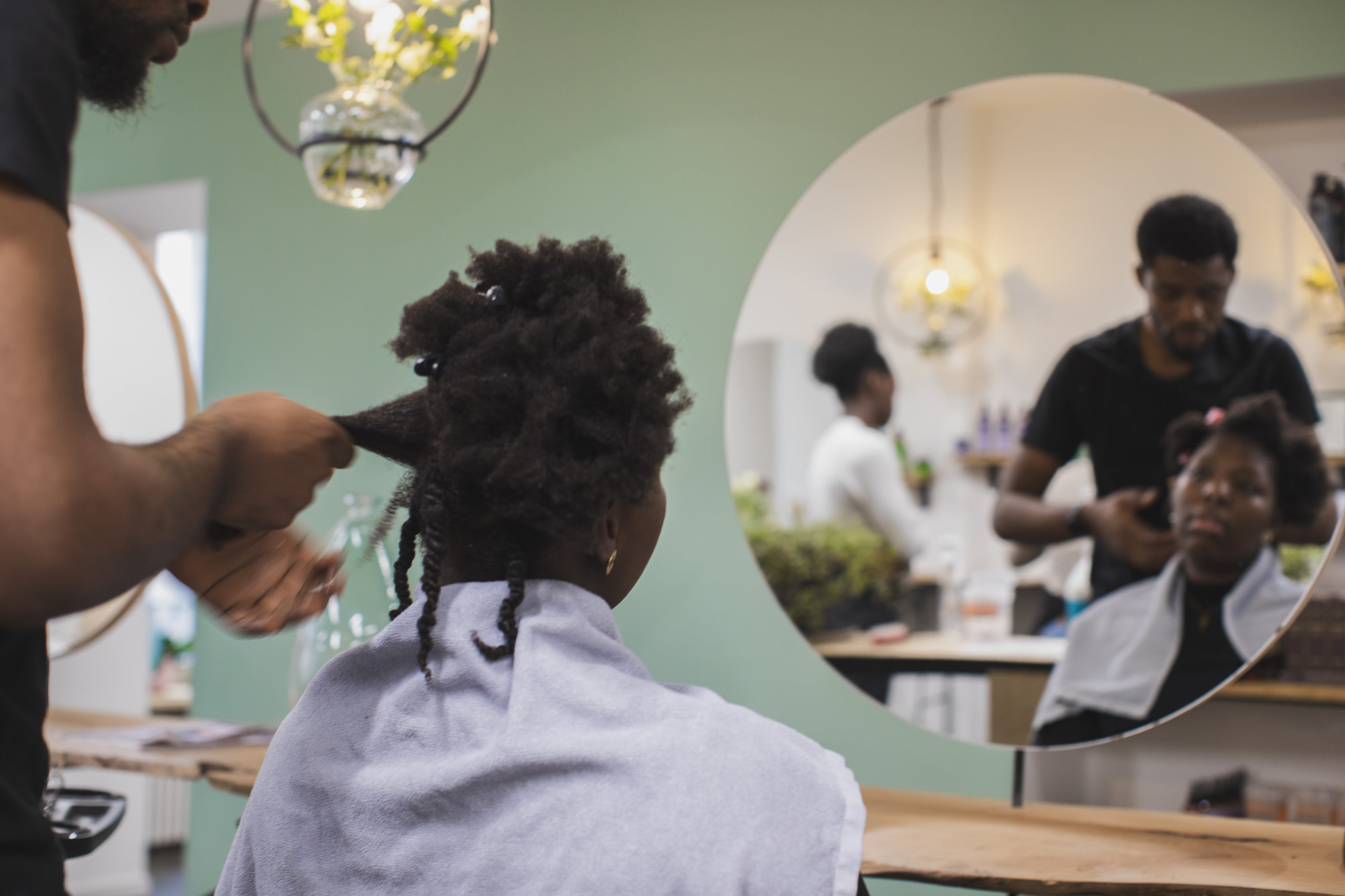 Location and training tools/materials
The training will be held at Tribus Urbaines in Geneva.
Each course participant will bring their own equipment (scissors, hairdryer, power adapter, flat irons, etc.). The complete list of materials will be given at the start of the training.
The training is free for the hairstylist recruited to work for Tribus Urbaines.
Standard price:
Haircare module: 1'000 frs
Curl defining and hair colouring module: 1'000 frs
Haircut module: 1'000 frs
Hairstyling, blowdrying and silk pressing module: 1'000 frs
Full package: 3'500 frs
Price for future team members
Free of charge.
Registration & Participation Terms and Conditions
Registration will close on 31 July 2020.
If you wish to apply for the course, please send your CV and a brief cover letter at the following address: info@tribusurbaines.com.
We will respond to your application as quickly as possible.
Once your application has been approved, please make a first payment equalling 1/3 of the total course price in order to confirm your registration. Another one third of the total price must be paid prior to the beginning of the first course module and the remaining part – within 10 days following the final course..
"You can sign up for the entire course or for separate modules.
Please specify your preferences at the time of registration."
More than 4 places remaining