Professional trainings
at Tribus Urbaines: because curly hair deserves special care!
In January 2019, Tribus Urbaines holds its very first hairdressing training dedicated exclusively to textured hair, i.e. wavy, curly frizzy, and kinky.
The training is given by a talented and experienced hairstylist, Nancy Falaise, from Montreal It consists of five modules delivered over 2 months, in french, at the Tribus Urbaines salon in Lausanne, Switzerland.
Participants are free to participate in either the entire block of five modules or in a selection of individual modules.Courses are limited to no more than five participants and priority is given to certified professional hairstylists. Slots remaining in certain modules are opened to the general public.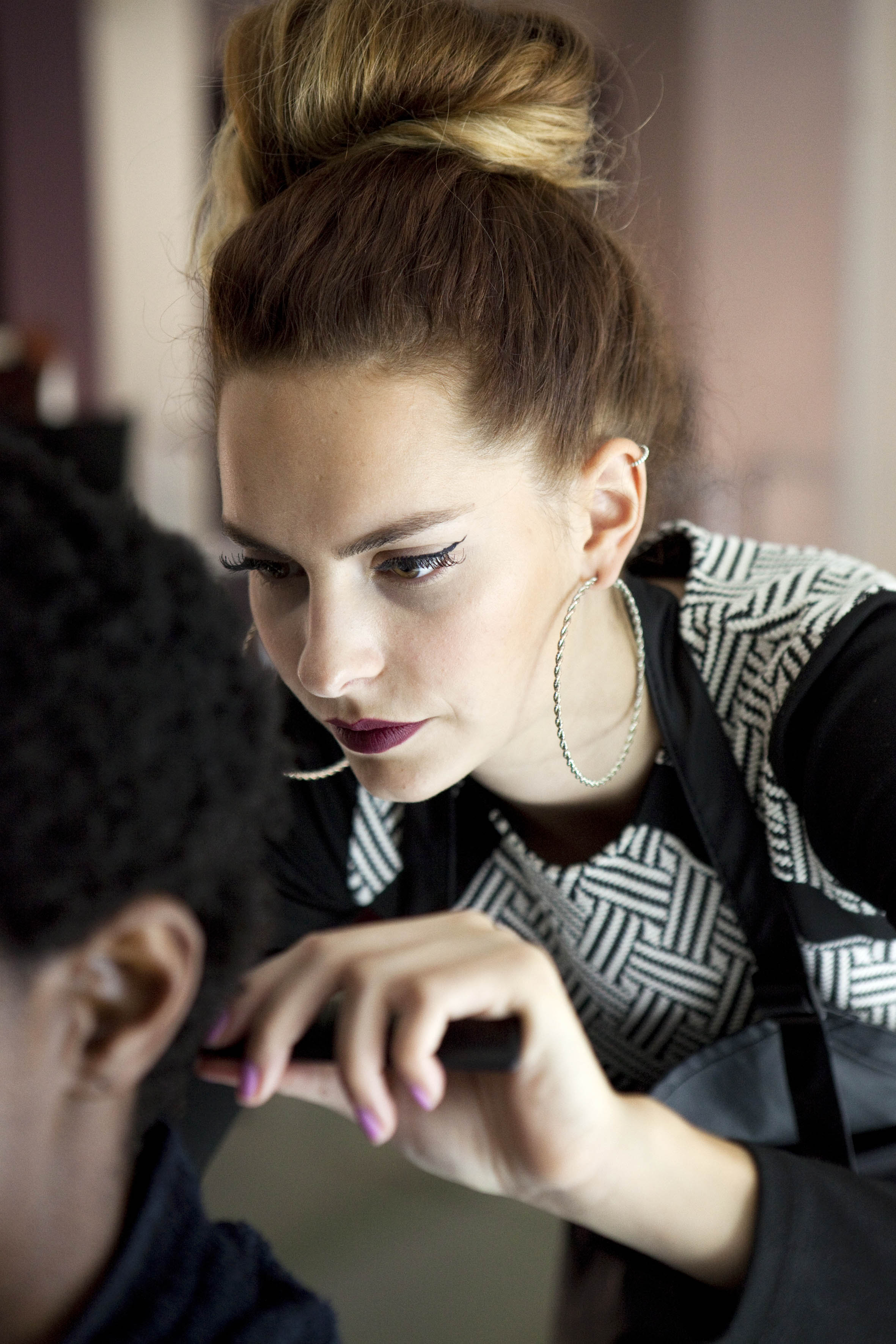 Nancy Falaise has over 20 years of experience as a hairdresser. For the past 10 years, she has been dedicated soley to styling textured hair.. Working in close collaboration with Tribus Urbaines, she is knowledgeable about all types of textured hairstyles thanks to a wide range of hair experiments she carries out on her own head as well as on the heads of her female clients with curly, frizzy and kinky hair types in her salon in Montreal. Her extensive experience in shaping curly hair, her high-level of expertise, and her continuous training promted her to launch an individual line of environmentally safe and client-friendly products designed for curly, frizzy and kinky hair.
Nancy's desire to share her acquired know-how and professional approach to caring for textured hair inspired her to establish her own hairdressing academy as well as to take her knowledge on the road. Today, when she is not busy in shaping hair in Quebec, Nancy travels to other parts of the world to work, teach and share her approach.
Furthermore, having been an important proponent of the integration of textured hair care, cutting and styling techniques into national hairdressing schools in Quebec, Nancy Falaise was awarded, by the Government of Quebec, a mandate to create specialised coursebooks and propose her own national curriculum.
In early 2019, Nancy Falaise spent two months in Lausanne with us here at Tribus Urbaines, giving our staff, and other hairdressers from the region, the opportunity to learn from her expertise.
"You can sign up for the entire course or for individual modules.
Please specify your preferences at the time of registration
"
1- Hair Care
Learn how to evaluate the condition of someone's hair and its care needs.
Learn basic hair care techniques, including shampooing, detangling and hydrating.
Learn about the kind of products (including oils and gels) that should be used for different hair textures depending on the condition of the hair .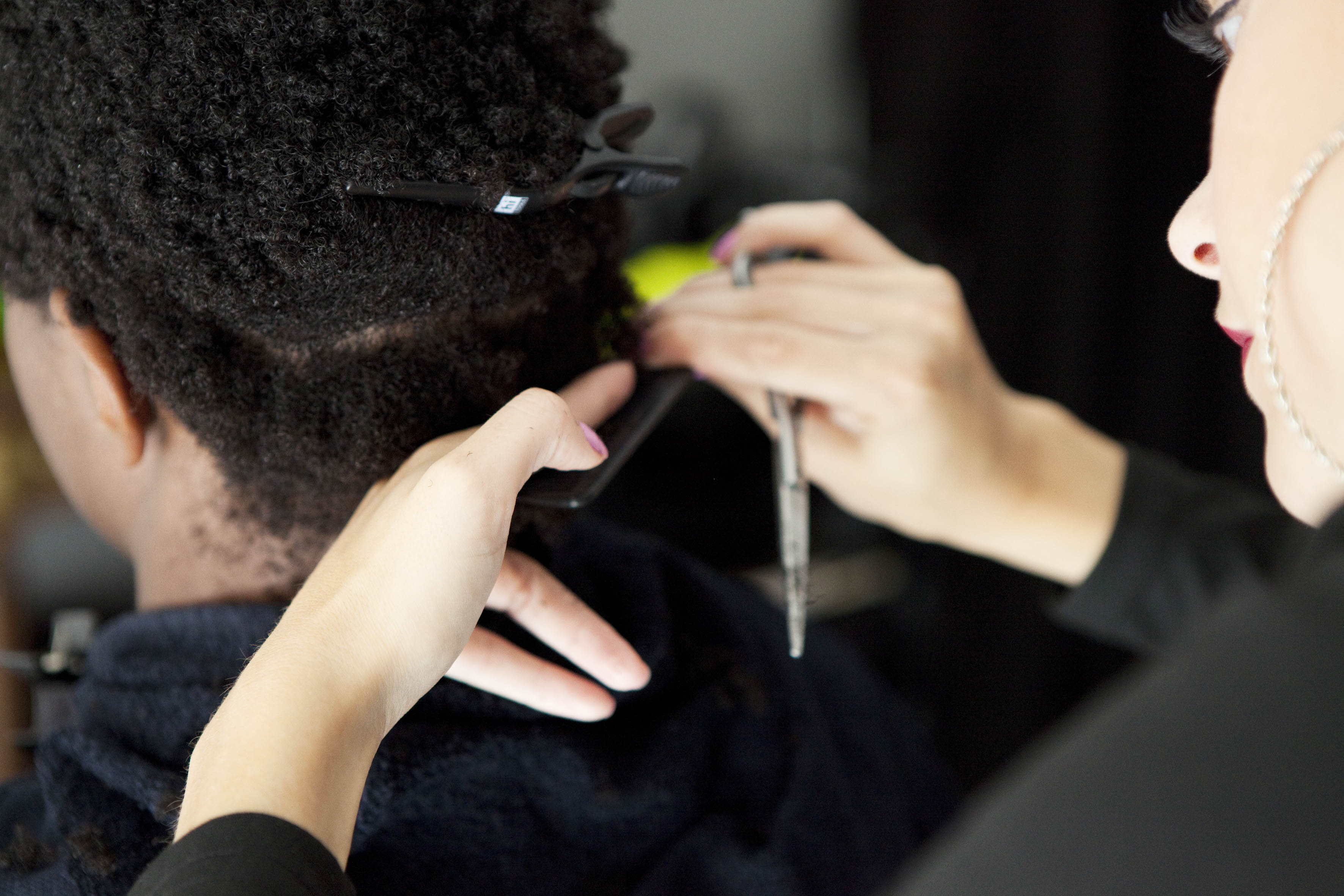 2- Haircut
Learn wet and/or dry cutting techniques.
Learn how to combine both hair cutting methods in order to adapt to individual hair textures and attain good results.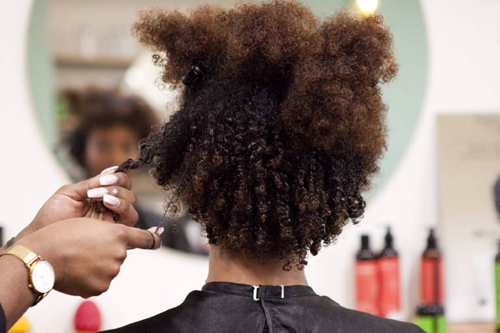 3- Curl defining techniques
Learn different curl defining/shaping techniques.
Learn how to adapt different cul defining techniques to a variety of textured hair.
4- Hair colouring
Learn about the most suitable colouring techniques for textured hair.
Learn how to do hair shading (ombré).
5- Hairstyling and brushing
Learn how to use twists in styling buns.
Learn how to make use of curlers during hair transitions, for example, during hair regrowth, and/or recovery from chemical straighteners or repetitive high-temperature brushing treatments.
Learn how to brush textured hair as well as soften hair with brushes equipped with flat irons to obtain a soft, silky, flowing look.
In January and February 2019, (Sylvie, this time I did not change to past tense…..do you want to do that?) Tribus Urbaines hair salon will be open 7 days a week from Monday to Sunday with trainings held all day Sundays and Mondays.Clients who schedule their appointments on these days will benefit from discounted services in exchange for hair modelling.
The schedule is as follows :
9 am – 5:30 pm with a 1 hour lunch break at noon.
6 and 7 January 2019: Hair care
13 and 14 January 2019 : Defining curls and hair colouring
20 and 21 January 201: Haircutting
26 January: OPTIONAL –one-day internship/induction at Tribus Urbaines with our hairdressers and Nancy Falaise.
27 and 28 January 2019: open slot (time to catch up or deepen acquired knowledge; workshop with clients).
3 and 4 February 2019 : Haircutting
10 and 11 February 2019: Hairstyling and brushing
17 and 18 February 2019: Hairstyling and brushing
23 February: OPTIONAL –one-day internship/induction at Tribus Urbaines with out hairdressers and Nancy Falaise.
24 and 25 February 2019: open slot (time to catch up or deepen the acquired knowledge; workshop with clients).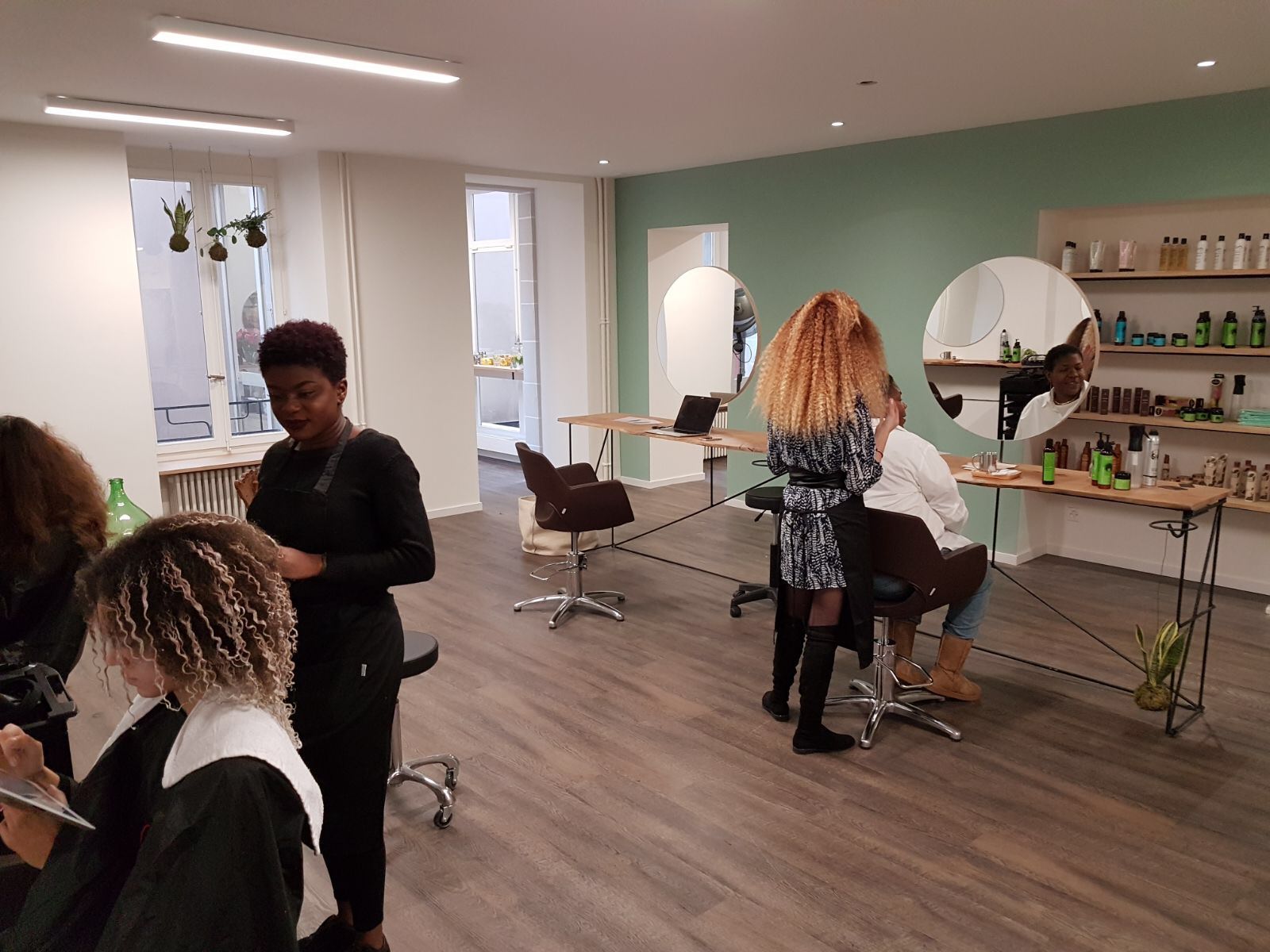 Location and training tools/materials
The training will be held at Tribus Urbaines in Lausanne in the heart of the city's old town. The available space in the premises at rue de la Madeleine 10 includes a room with three washing stations, a hairstyling room with five stations and a kitchenette.
Each course participant will be provided with their own equipment (scissors, hairdryer, power adapter, flat irons, etc.). The complete list of materials will be given at the start of the training.
Meal:
Participants may bring their own lunch to the salon or purchase a meal in one of the adjacent shops.
Accommodation:
We'll be happy to assist training candidates from abroad with accommodation tips. Please note that participants are ultimately responsible for finding and paying for their own accommodation.
A preferential price (50% discount) will be offered to candidates who wish to use the training as a precursor to joining our Tribus Urbaines team and working with us, in Lausanne and/or Geneva, for a minimum two year period.
Standard price:
Haircare module: 900 frs
Curl defining module: 450 frs
Hair colouring module: 450 frs
Haircut module: 1'800 frs
Hairstyling and Brushing module: 1'800 frs
Full package: 5'000 frs
Price for future team members
Haircare module: 450 frs
Curl defining module: 225 frs
Hair colouring module: 225 frs
Haircut module: 900 frs
Hairstyling and Brushing module: 900 frs
Full package: 2'500 frs
Registration & Participation Terms and Conditions
Registration will close on 30 November 2018.
If you wish to apply for the course, please send your CV and a brief cover letter at the following address: info@tribusurbaines.com.
We will respond to your application as quickly as possible.
Once your application has been approved (no later than 10 December 2018), please make a first payment equalling 1/3 of the total course price in order to confirm your registration. Another one third of the total price must be paid prior to the beginning of the first course module and the remaining part – within 10 days following the final course..
"You can sign up for the entire course or for separate modules.
Please specify your preferences at the time of registration."
More than 4 places remaining