May is just around the corner with its wide array of events, visits and many other specialities. A number of good reasons to visit TRIBUS URBAINES and indulge yourself.
Special event: On Saturday 12 May, we're holding a pop-up salon in Geneva as part of Afrodyssée.
Put it on your agenda, schedule an appointment and have fun!
6-20 May: Nancy Falaise is in town
She'll be there at the end of the week with her baggage of experience (over 20 years) in beautifying and cutting curly, frizzy and kinky hair.
Schedule an appointment with Nancy!
6-20 May: become self-sufficient; take care of your hair and style it on your own thanks to our workshops.
Adults or children (accompanied by adults) will find a practical tailor-made course at www.tribusurbaines.com. The upcoming workshop is scheduled for next Sunday 6 May. Subscribe now!
8-11 May: CHF 50 for a haircut (instead of CHF 70)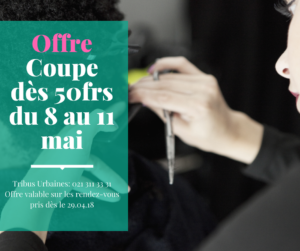 The offer applies to all appointments scheduled starting today.
Hurry up!
12 May: Afrodyssée Afrodyssée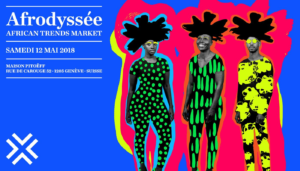 TRIBUS URBAINES is one of the official partners of the 4th edition of Afrodyssé, an event held in Geneva focusing on African trends. A NOT-TO-BE-MISSED fashion show. Apart from taking care of the models' hair, we'll participate in a pop-up salon. Come and get our products and accessories, ask for tips and schedule an appointment.
Each curly-haired woman, who visits our stand to schedule an appointment in Lausanne, will be given a CHF 10 discount on the service of her choice.
Ces articles pourraient aussi vous intéresser