What are your colouring options?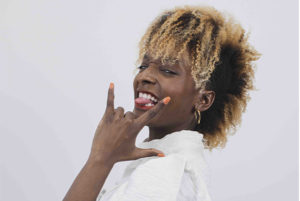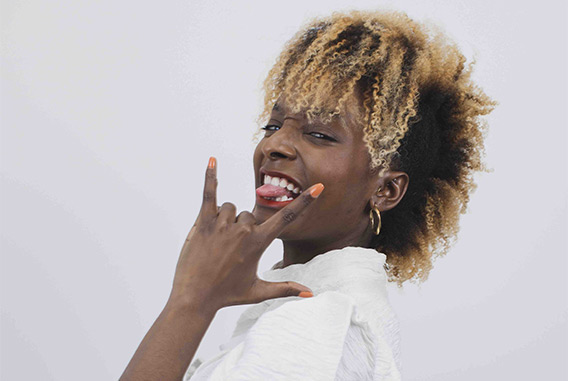 Chemical coloring
Using ammonia, chemical coloring opens the hair follicles and allows a new color to be fixed inside. Bleaching goes even further by de-pigmenting the hair in order to lighten it.
Coloring and bleaching permanently modifies the hair and can make it drier and more fragile (loss of strength, flexibility, breakage, etc.). The hair can lose tone and elasticity as well, resulting in less pronounced curls and more frizz.
Careful, ammonia free coloring is therefore an important but tricky task.
Gentle coloring (ammonia free)
Hair coloring using ammonia-free products are less traumatic for the hair. However, they still cause the same sorts of effects as conventional chemical coloring techniques, only to a lesser extent.
Vegetable coloring
Another solution is vegetable coloring. This technique offers fewer color choices and cannot be used for lightening. On the other hand, it has the huge advantage of protecting and even strengthening hair!
So how can you get hair that is beautiful, colorful and healthy, all at the same time?
The answer is a single word: CARE
You already know that textured hair is naturally drier. You are therefore obliged to be strict with
your hair-care routine
– regularly doing treatments adapted to your hairs' texture, type and porosity, as well as to the type of color treatment you use (chemical or natural coloring / bleaching).
In the case of chemical coloring, you will need a good balance between hair hydration and nutrition.
Like your body, your hair's first need is hydration! We cannot live without drinking, and neither can your hair.
Nutrition comes second. Your hair's nutritional needs will differ depending on your hair type. Sometimes, it is even necessary to use a protein-based treatment (rice protein, silk …) or add it to your moisturizer for very fragile and brittle hair.
Which products to use?
Once a week, after shampooing, apply a moisturizing and nourishing treatment for 20-30 minutes. Use your conditioner as a base to which you can add moisturizing oils (jojoba, sweet almond, avocado, castor, etc.) and nourishing oils (argan, coconut, etc.)
Daily, give your hair a drink: 
Hydrate your hair daily with a water spray. Better yet, if you have fine, dry hair, use Nancy Falaise's vitamin spray or Innersense Sweet Spirit spray (our favorite at Tribus Urbaines).
The Sweet Spirit spray from Innersense can also replace moisturizer when you want a lighter product after shampooing and conditioning. This procedure is recommended for wavy to curly hair and can be used daily.
If you have very dry and very textured hair (curly, frizzy, afro) you can put a dab or more (depending on the length of your hair) of moisturizer on your hair daily after moistening it with your water spray. Remember, water always comes first!
Two to three times a week, you can also use Nancy Falaise Finishing Oil mixed with your moisturizer for extreme hydration and shine! (Watch out for hair that tends to get heavier)
Other light oils such as jojoba or sweet almond also work. Always just a few drops!
And our final advice for the road…
Never go extreme when coloring or bleaching your hair! Use a step-by-step, progressive approach.
Better to lighten little by little, in several batches, using gentle products, than to try something radical and end up breaking your hair, or worse … losing your curls!
In summary
When you have colored and bleached hair you have to be even more diligent in terms of how your care for your hair. Add a nourishing or protein product to your hair care routine.
Come to the salon regularly to benefit from deep moisturizing and nourishing care treatments (ideally twice a month). And for home treatments (ideally twice a month, alternating with your salon treatments), you will find everything you need in
the Tribus Urbaines online store
.
And remember, we're always available in person at the salon, or online, so don't hesitate to
get in touch
!
Ces articles pourraient aussi vous intéresser