There's nothing like going back to class to boost brain activity.
Math, science, and french. Just like our days at school, we work like mad to meet your expectations. We fill our notebooks to the brim with ideas. And we draw your happy face on our blackboard with colourful chalk.
Green chalk: online shopping.
As of today, the majority of products for sale in our salon are available ONLINE. Be the first to have your favourite products delivered to your home.
Blue chalk: professional trainings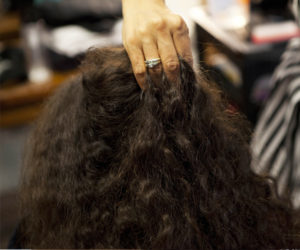 In January 2019, we are launching the very first training for curly hair professionals.
Follow this link to sign up for the training.
Pass this message on to your colleagues.
Register for the professional training!
Pink chalk: workshops for curly hair
Two meetings in January for children and two meetings in February for adults.
Register now, there's no time to lose!
Yellow chalk: with your help, we'll open another Tribus Urbaines in Geneva in May 2019. Follow us online to be up-to-date. Geneva 2019, we're coming!
Orange chalk: Naomi is the winner of our summer contest.
In October, we'll tell you more about this inspiring woman, her face, her hair and her story. To stay tuned, follow our fanpages and our Newsletter. Thank you all for your stories and your participation.
Ces articles pourraient aussi vous intéresser