It's good news, or bad news, depending on your point of view. The Tribus Urbaines salon in Lausanne remains open! However, our Geneva salon is closed until November 29th
To help you maintain a good hair routine, we're offering: remote appointments, our online store, zoom workshops, and a VIP card.
Given the health situation, and the situation for artists and many freelancers, we feel a bit awkward about our good fortune in keeping the Lausanne salon open. And of course, the carousel of questions that arose during the first confinement period continues to turn in our heads….how can we preserve both the health and life of everyone, and at the same time, ensure the survival of businesses, jobs, passions, vocations and socio-political causes damaged by the pandemic? How can we be solidarious with everyone? How can we ensure that the pandemic ultimately changes the hearts and minds of all people and political leaders – convincing us all of the need to radically transform our societies and our economic systems, making them truly ecological, egalitarian and united?
And of course, what role does or can Tribus Urbaines play?
In Katell Bosser's pragmatic book, Blooming People: A manuel for abundance for gardeners of life, Bosser inspires us to have a function and purpose that goes beyond financial gain. The goal, she says, is to use our talent for the advancement of our community while improving our own quality of life. She promotes the idea that we should view ourselves a change-maker in a global movement towards an ecological, egalitarian and unified world. And she argues for us to remain hopeful and continue the good work.
So here is the program for the next few weeks:
Online Store
Our online store is open, offering all the products and accessories you need to pamper your hair. You will also find articles there to pamper your mind, your body and to feel good in general. Remember, now is the time to deepen good habits so that they last.
Remote appointments
Here is the link to our blog post about good hair routines. If you want to get specific answers or benefit from hairdressing coaching, consider a remote consultation service with one of our hairdressers. All you need to do is to purchase the consultation service (50frs) on our online store, and then we will email you to schedule a 30-45 minute video call.
Tribus Urbaines VIP card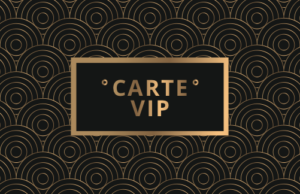 Finally, Tribus Urbaines VIP cards are still on sale. The card costs 250 CHF and entitles you to a 10% discount on lifetime services (yes for life! ☺), as well as for one person accompanying you to the salon.
One more thing, we are considering organizing two zoom workshops to give care and hairstyle advice for children and to answer parents' questions. The workshop would be open to 6 participants, last 2 hours and cost 85 CHF. The proposed date is Saturday, November 29th. If you are interested, please drop us a line and let us know.
Ces articles pourraient aussi vous intéresser