Shed some light on your curls! It's springtime
On March 21, spring will officially make its debut. Winter will say its goodbyes and disappear for the next 9 months. For Mother Nature, it's a time a rebirth. So why not for us too!
This is the season to abandon overprotective hairstyles, hats and scarves and make way for something new: for our minds as well as for our bodies – from our head down to our toes!
In keeping our appointment with spring, like we do every year, now is the time to:
Sharpen our scissors and offer you a seasonal trim or create a whole new look;
Replenish our stock of dyes to offer light, color or a touch of whimsy to your hair;
Stock up on beautiful oils that make home care easy;
Organize future events and offer new products for hair and body.
So make an appointment and take advantage of this wonderful new season!
Upcoming March events
March 7: come discover, for free, the benefits of a seated massage. Just make a hair appointment for March 7th and enjoy a 10-20 minute massage beforehand – or just come for the massage!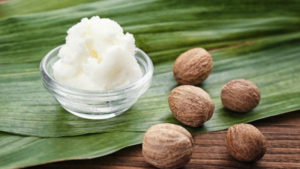 March 14: come discover the virtues and different uses of shea butter. Take the opportunity to learn more about Kam'nature's ethical mission and chat with the company's Swiss founders.
Free entry from 2 p.m. to 6 p.m.
Let us know when you will drop by
See all upcoming events and participate.
What do you think about Havana Curls products?
We have discovered a new line of 100% natural products which are also certified ORGANIC – 
Havana Curls – designed and created by Liset Lüderitz, a German chemist of Cuban origin. Passionate about nature, care and chemistry, she has developed a line of products that merge the best of these three themes. Driven by her desire for products that she could use herself (afro), but that were also useful for her children (metises) and by her German husband. Bingo!
SURVEY:
If we had Havana Curls product line at Tribus Urbaines, would you buy it?
Would you be ready to replace the products you currently use with Havana Curls products?
If you answered yes to the first two questions, please explain why?

 
Please, let us know you answer by email.
To help celebrate springtime, we have adorned the salon with the color green and with flowers in every color. Lemon and mint-scented water welcomes visitors. And beautiful new photos provide a little makeover to our visual identity. Thank you so much to everyone who lent us their image and donated their time last Tuesday! Thanks also to our photographer Sophie and to our graphic designer Diane.
Ces articles pourraient aussi vous intéresser