Autumn is back.
Ahhhh, it is back with its beautiful colors and light that never cease to amaze us. It's the moment to seize every opportunity to take a walk in the forest, and jump and dance on carpets of multicolored leaves. It's also the time to reflect those beautiful fall colors in your hair, and this year we have something new and wonderful to offer.
Starting November 15th, « Couleur Gaïa », a vegetable-based hair-color brand, makes its debut at Tribus Urbaines. And as we mentioned in last month's newsletter, our new hairdresser Clarisse is our in-house expert. She has been working for nearly 10 years with coloring powders, as well as natural, organic skincare products from Gaïa. As a debut, Clarisse's Gaia coloring services will only be available at the Lausanne salon. But once all our hairdressers are trained, this coloring service will be available with all our staff, in both Lausanne and Geneva.
So make an appointment with Clarisse and enjoy your first plant-based hair-coloring experience!
Along the same vein, Wella, our standard color supplier, has launched a palette of new browns this fall. Come discover the wonderful tension at play between their many subtle shades – captivating accents of lime amber, bitter chocolate or cool chestnut. 
Simply make a hair appointment to add this dynamic, seasonal beauty to your hair, and embrace Wella's current mantra, « naturally uninhibited, » AMEN!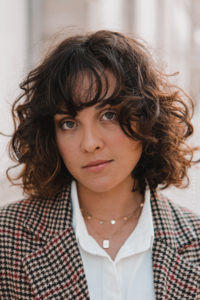 And since colored hair requires extra care, we have integrated new ingredients to meet the needs of your colored hair (or textured, non-colored hair) in a personalized way.
Make an appointment for a tailor-made treatment and then take the mixture home to do it again.
Madame la Présidente.
Of course, novelty is not confined to coloring this fall. In November, we welcome « Madame President » to our Tribus Urbaines salons – an effective and recommended brand for strengthening hair and promoting hair growth. Not to mention that the whole TU team loves the packaging. Sabrina, our Geneva salon manager, has selected only the best this brand has to offer. 
Thank you by the way to all of you who helped test these products earlier this year.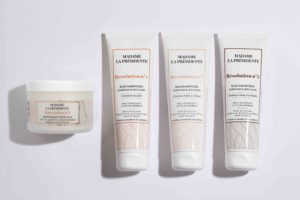 And since we love reading, listening to podcasts and getting involved in inspiring projects at Tribus Urbaines, we'll end it here (until the next newsletter) with an excerpt from Russel Banks' latest book "OH, Canada" as well as two links for inspiration.
The conversation between Christiane Taubira and Barbara Hendricks as part of the Black Helvetia festival

 
Book extract:
"Bobby Zimmermann had a terrific hairstyle. At the time, it was called a Jewfro. It was a time when hair was very important, especially for men. Bobby had a big mop of tangled dark curls that made it look like he didn't give a damn about his hair, but obviously he did, and he even wore an afro comb prominently displayed in the back pocket of his jeans, like a black man. It was a way of saying "fuck you." At that time, you could make political statements with your hairstyle. Around 1960, or possibly 1961, Bobby moved back to Greenwich Village where he became « Bob Dylan.»
Ces articles pourraient aussi vous intéresser