Do you also get the feeling, in early March, once the February holidays are over, that the winter has lasted long enough ?!
Doesn't it seem that we've had enough of holiday parties, cold and snow, rain and short dark days, coats and hats. Doesn't it seem fine now to put away our skis, snowshoes or snowboard and come out of hibernation, literally and figuratively. Bring on the spring !
Here at Tribus Urbaine, each ray of sunshine passing through the windows feels like a sweet promise of spring.  It caresses our skin and our hair, and reminds us that the time for lighter fabrics, longer days, and the rebirth of nature on the the shores of the lake, are almost here !
Ah yes, it's almost March 21st, the first official day of spring. And the new season will mark the arrival of four new hairdressers to the Tribus Urbaine team. Anolia and Paul will join the Geneva salon, while Aminita and Loredana will join the Lausanne locale. And all of them will be in training from March 21st to April 2nd in Geneva. During this period, if you make an appointment with one of them at the Geneva salon, you'll benefit from a 20% reduction.
In next month's newsletter, we will introduce you to the entire TU team, including the incredible Zhenya who arrived in Lausanne in January. So don't miss the April issue!
In addition to the sunlight, pastel colors and insects that come with spring, it's also a time filled with new invitations to « travel », often vitually. One opportunity not to miss is the release of the new, animated film "Vanille" where we « travel » to Guadeloupe to meet a little girl with textured hair who makes peace with her hair and her origins.
Tribus Urbaines is partnering with "Au ciné comme des grands" to help promote this film, and we are giving away three passes to see the film in any theater in French-speaking Switzerland to the first two persons (three passes each) who writes to us: contact@tribusurbaines.com. We also hope to organize a Wednesday afternoon film-screening / styling / workshop, to have fun while getting our hair done!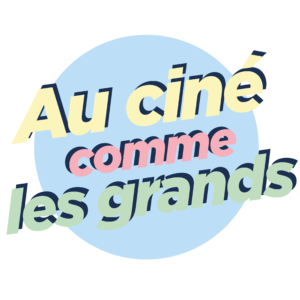 So, until we meet again at the salon (without a mask, yes !), we thank you for taking a moment to catch up on the goings on at Tribus Urbaines. Writing this newsletter in a bright sunny room, thinking of all our wonderful clients, gives us energy, motivation and puts us in a good mood as we wait for spring.
PS: the title of this months' newsletter could have been "A whole winter without fire" (not joyful enough;-). But, it would have been a nod to the very beautiful Swiss film by director Greg Zglinski "A whole winter without fire". For more information, go to: https://www.swissfilms.ch/fr/movie/tout-un-hiver-sans-feu/79F81CC8BFB3469CAC95880280A30CF6
Ces articles pourraient aussi vous intéresser