Our dream was to offer professional services, expertise, well-adapted products and a nice place to pamper women with curly, frizzy and kinky hair.
Our dream was to make sure that each and every curly-haired woman feels beautiful with her natural and unique hairdo.
Our dream was to prove that frizzy, kinky, curly and textured hair goes together with natural care, simplicity, style, freedom and creativity.
From 17 January to 1 December
We are realizing our dream, step by step. The moment you step through the door of our salon; the moment you "like" our Facebook page or Instagram; the moment you subscribe to a workshop; the moment you mention TRIBUS URBAINES to your sister, mother, best friend or acquaintance; the moment you purchase our products and accessories; the moment you take part in our contests; the moment you drop us a line with a favourable review for our services, challenge us or encourage our team; the moment you come up with a new idea; the moment you return to our salon; the moment you bring someone with you to enjoy our hair services; the moment you start to wear a natural hairdo; those are the moments make our dream come true.
On 1 December, we're making another huge step forward towards realizing our dream. TRIBUS URBAINES is moving to its own premises at rue de la Madeleine 10 in Lausanne. We'll be celebrating with two events:
1 DECEMBER 2017: opening day at rue de la Madeleine 10
Hair cut + consultation= CHF 50 for all curly-haired clients. We're at your service from 7h30 to 19h. Send us an e-mail, a text message or a Facebook message to schedule an appointment. You can also do it via phone.
20 JANUARY 2018:
Opening ceremony with music, finger food, drinks and other goodies. Sign up for the event on our website.
If you have already participated in a photo shoot or an aperitif at TRIBUS URBAINES, you already know how much we like dancing and singing, having fun and partying.
At TRIBUS URBAINES, there is always music playing in the background. Can you hear it? Come CELEBRATE this important moment with us on 1 December!
"HOLIDAY, CELEBRATE
If we took a holiday
Took some time to celebrate
Just one day out of life
It would be, It would be so nice"
See you on 1 December!
Images of our work progress: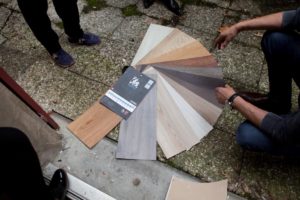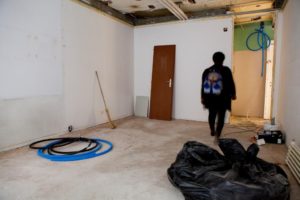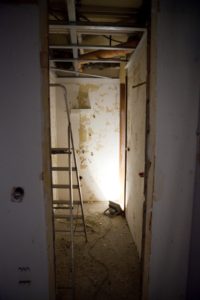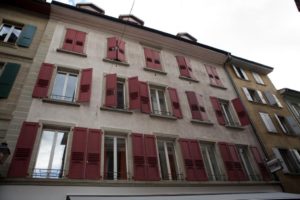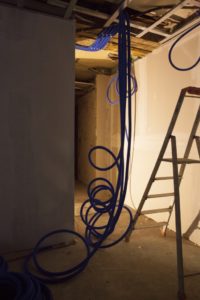 Ces articles pourraient aussi vous intéresser