Our new team is complete.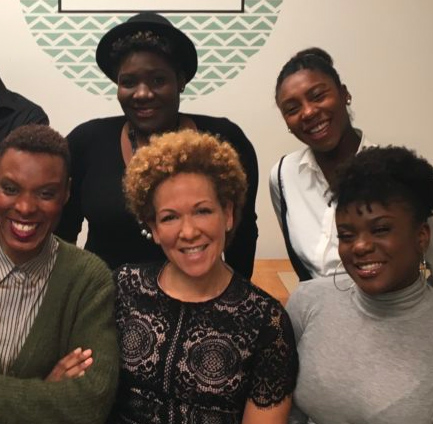 In addition to their professional training and experience, each hairdresser at Tribus Urbaines has followed a one-month intensive training course with Nancy Falaise on curly, frizzy, kinky and natural Afro-textured hair.
With their special training complete, Emmanuel and Maria officially joined the team at our salon in Lausanne on 1 March.
Welcome aboard!
As for Merveill
e, who has been working with us for 1,5 year, she remains at your disposal from Tuesday to Saturday.
Her areas of expertise include short haircuts, layered hairstyles and hair colouring.
Passionate about her job, Merveille loves enhancing the natural beauty of curly, frizzy, kinky and Afro-textured hair.
And for Maria
Apart from her incredible hair cutting skills, Maria is particularly attentive to her curly-haired clients.
She always spends to first 10 minutes talking with her client and listening to their expectations and needs before getting started. And not only because she is 5 months pregnant 😊!
Maria is open to your suggestions and capable of creating stunning hairdos right in front of your eyes.
What a journey!
Maria is available Tuesday to Saturday, except for Thursdays.
To make an appointment with one of the Urban Tribes fairies, go to the home page of our website.
Ces articles pourraient aussi vous intéresser