BACK TO SCHOOL CONTEST 2019
Tell us your curly hair story and win a complete make-over with a team of professionals from Tribus Urbaines, Globus, and Bobbi Brown.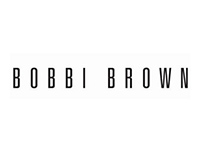 You'll get a series of tips to boost your style or create a new look.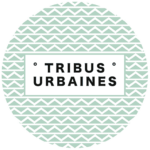 Note this on your calendar – you're going to spend Tuesday afternoon 22 October with us in Lausanne for a hair transformation at Tribus Urbaines, a make-up session with Bobbi Brown and a Personal Shopping trip with Globus.
You'll also be offered a special kit with three hair care products, three make-up products and a piece of clothing of your choice.
The most beautiful, touching, inspiring, interesting and/or funny message or video.
The final decision rests with the jury comprising three inspiring and inspired curly-headed women.
The jury includes (in alphabetical order): Yilian Canizares, Marine Jequier and Brigitte Lembwadio.
Yilian CANIZARES

She's has lion's grace. When she plays the violin, all eyes are fixed on her, hearts beat like a drum and hips start to move. A gifted child, Yilian was educated in Havana, her hometown, and in Carcass Venezuela. Once settled in Lausanne, she became even more inspired by her Afro-Cuban origins and Yoruba divinities and became a local musical star playing extraordinary latin and afro-caribbean jazz.
Yilian's latest album Invocacòn is filled with emotion. The strength and energy, which make spirit and heart dance, motivate us to overcome life's pitfalls and ignore "what people say" in order to fulfil our dreams.
Marine JEQUIER
As a paediatric neurologist, researcher and Head of Clinic for a university hospital, Marine Jequier is passionate about the inner workings of the brain. This mother of three, researcher and clinician who has worked in Lausanne, Bern and New York, has a contagious passion for her work and a magical way of explaining it simply to others. Marine also has no trouble being both a scientist on the cutting edge of her field and a feminine woman with a natural aptitude for choosing just the right clothes to fit the moment and a hairstyle that reflects her harmonious inner and outer beauty.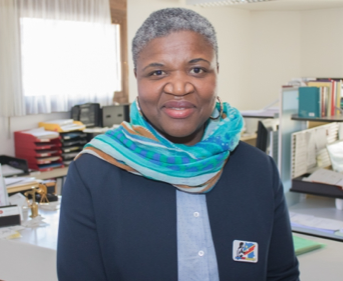 Brigitte LEMBWADIO

A Congolese lawyer and business owner in Chaux-de-Fonds, Brigitte's determination can move mountains. It's impossible not to be moved by her story as a second-generation immigrant, a mother of three children and a social activist.
For years, for the sake of convenience, Brigitte wore long, beautiful straightened hair, until she became fed up with the traditional cosmetic industry and their exploitative business practices, and made the switch to a more natural look. Today, she wears  short, salt and pepper hair with beauty and panache, enjoying a look which matches her skin tone perfectly and better reflects her values.